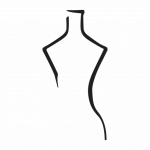 BALDE CUSTOM-MADE SUIT CONCEPT
Custom made
Balde's clothes move with you. Thanks to precise advice on measurements and the precautions of our atelier, we are able to create clothes that adapt perfectly to the figure of the wearer
UNIQUE SARTORIAL EXPERIENCE
The Balde atelier offers a unique innovative tailoring experience, through a tailoring service that allows you to obtain a suit created according to the customer's anatomical measurements without forgetting style and design. The precision of the tailoring process allows to obtain a perfect fit, the key to enhancing the body in the best way. Balde garments are made to measure with accurate tailoring techniques and thanks to the quality of the fabrics, the cuts and the precise workmanship, they never lose their charm and will always be in trend.
Do you want a made-to-measure suit?
Send us your preferences, we'll take care of the rest
Fill out the form on the side, selecting the dress you would like to be created for you.
Enter all the required data in order to allow the stylist to study the best solution for you.
After your submission, you will be contacted by the Atelier to plan every detail
Do you want a made-to-measure suit?
Send us your preferences, we'll take care of the rest
Fill out the form on the side, selecting the dress you would like to be created for you.
Enter all the required data in order to allow the stylist to study the best solution for you.
After your submission, you will be contacted by the Atelier to plan every detail